Personal Photo
Options
Custom Title
Cyntherin Shade doesn't have a custom title currently.
Personal Info
Location: No Information
Born: 4 December 1990
Interests
No Information
Other Information
MP3: No Information
Quote: That is not dead which can eternal lie, yet with stranger aeons, even death may die. ~ H.P. Lovecraft
Age: 25
Species/Custom Member Title: Human
GIF: http://38.media.tumblr.com/91c20bb89f812226ef49356fb541abdc/tumblr_ndssaztzR31t6saleo3_500.gif
Gif Alignment: center
Application: ---
Plotter: No Information
Tracker: http://rayvensreign.b1.jcink.com/index.php?showtopic=696
Gender/Pronouns: She/Her
Sexuality: Panromantic Demi
Relationship Status: engaged
Birthplace: No Information
Alias: Cyn
Statistics
Joined: 21-August 15
Status: (Offline)
Last Seen: Apr 17 2018, 07:52 PM
Local Time: Jul 20 2018, 07:34 AM
9 posts (0 per day)
( 0.16% of total forum posts )
Topics
Posts
Comments
Friends
Feb 1 2016, 09:40 AM
So I'm directing a production of Alice's Adventures in Wonderland at the moment. Our show opens Valentine's weekend, and we have a lot of stuff to get done between now and opening night. So my activity here will be sparse, as it already has been the past few days, because I will likely be spending most of my time at my theatre company running rehearsals or making costumes.

If anyone needs anything, send me a PM and I'll get the email notification.

Later all!
Dec 2 2015, 02:47 PM
Cyn's Selection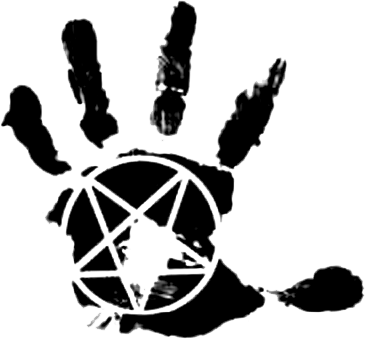 THIS IMAGE IS A PLACEHOLDER FOR AN UPCOMING GRAPHIC
Aug 24 2015, 08:36 PM
Hello All!

So some of you may recognize me (if only barely) from the last incarnation of RR, and if you do, I'm back again! And I'm here to help out Luna and Harley.

If you don't know me, or don't know me well, I'm Cyn. I've been role-playing since early high school, so for about...ten years? Give or take. I've run several sites of my own in the past, and worked with Harley on several boards as well, so my experience is rather extensive. I've got a decent arsenal of characters, some of whom will be making appearances here, though I've only got one set up for the time being. So if you'd like to do anything, feel free to hit me up.

I'm also here if you need help with anything, if you need something looked over/approved, if you have any questions, concerns, or outright complaints. So feel free to PM me if you need anything.

Look forward to working and playing with you!

~ Cyn
Apr 25 2016, 11:23 PM
Feb 26 2016, 10:55 AM
Nov 28 2015, 08:56 AM