Personal Photo
Options
Custom Title
Hadrian McAlister doesn't have a custom title currently.
Personal Info
Location: No Information
Born: No Information
Website: No Information
Interests
No Information
Other Information
MP3: No Information
Quote: No Information
Age: N/A
Species/Custom Member Title: Human, Warden
GIF: No Information
Gif Alignment: center
Application: No Information
Plotter: No Information
Tracker: No Information
Gender/Pronouns: No Information
Sexuality: No Information
Relationship Status: No Information
Birthplace: No Information
Alias: No Information
Statistics
Joined: 14-March 15
Status: (Offline)
Last Seen: Oct 3 2016, 05:51 PM
Local Time: Aug 16 2018, 01:12 AM
7 posts (0 per day)
( 0.12% of total forum posts )
Topics
Posts
Comments
Friends
Mar 17 2015, 08:55 PM
There was a time and place for everyone, his own had passed long ago and he couldn't really turn back the clock. He could do what everyone else did and try to move onward, forward with the world. It spoke worlds that he actually had a phone, let alone what people called a smart one, he still didn't quite understand. All he knew was that whenever he asked it to look up seeds, it would go onto obscene and somewhat intriguing websites that made the person whom took care of his electronics laugh. Perhaps not the butt of the joke, given his ineptitude when it comes to technology. But it was close enough, he thought as he settled his hands into the soil bed.

An old acquaintance had hired him to do some renovating in Anchorage, in the Botanical gardens to be exact. The glass was warming to the sunlight, the heaters and humidifiers were on, yet his touch was all that was needed and his earthy smooth voice, like leaves being dragged across the world. He sang quietly to the plants, urging them to grow, letting his energies and that of his ward enter the things around him. Though it was perhaps not noticeable to the naked eye. Everything was getting healthier with time and even the trees began to sway as if dancing, the flowers budded but imperceptibly moved to face the Shaman.

He knelt there in one of the many beds of soil, surrounded by plants and earth, yet never did he disturb the dirt or seeds. Wearing worn heavy set jeans and deep brown leather boots, as well as a plaid shirt rolled up to his elbows. His hands filthy with muck, smile upon his bearded face and his blue eyes staring down lovingly at the lives he'd save. His hair flowing and partially tied into an old braid that frayed naturally.
Oct 5 2015, 03:07 PM
Aug 27 2015, 08:07 AM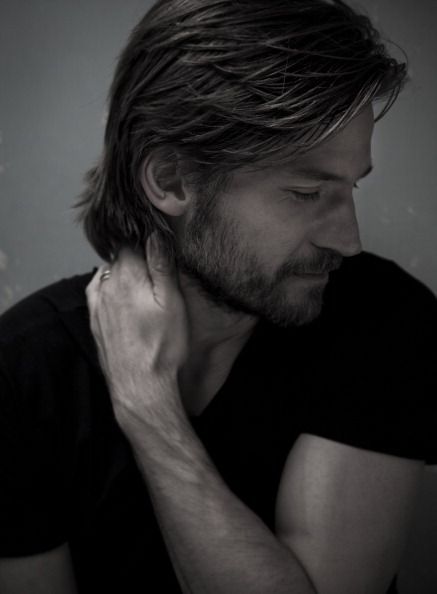 Aug 26 2015, 11:14 PM